LIGHT A CANDLE FOR JUSTICE
Each week at Union Church Berea we light the Justice Candle in honor of someone who has taken action in faith on behalf of others who are oppressed.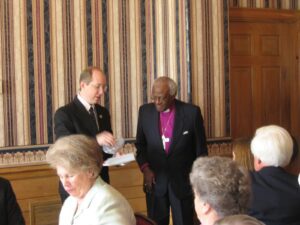 Everyone knows stories of famous people like Nelson Mandela, Mother Teresa, Oscar Romero, Dietrich Bonhoeffer, Anne Frank, Desmond Tutu and others who worked tirelessly, or even gave their lives for the cause of peace, justice, and equity for all. But there are heroes all around us, every day, acting in faith, not expecting their deeds to be noticed or honored. Many of the people for whom we have lit our Union Church Justice Candle have been surprised, even embarrassed, to realize their work was noticed. None of them did it for that reason.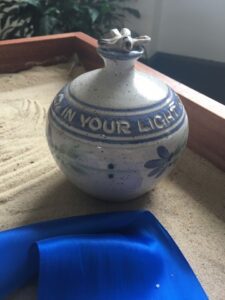 The candle was a gift of John and Ramona Culp to help us remember the many works of justice, large and small, that are around us all the time.
Would you like to nominate some folks for us to highlight? They can be
living or dead, famous or not.
We'd especially love stories of people who are local to Berea, or close to your hearts,
and we love to have stories of children and young people, too.
It helps us remember that each of us can do God's work of advocating for those who are poor and/or oppressed, for the environment, for peace and reconciliation. Every choice we make, from how we speak and act to what we eat or wear and where that food and clothing come from has an effect, one way or another, on the cause of peace, justice, and equity for all.
We've got a lot of little lights out there — let's help them shine!
You can nominate people on the form below. If there is a special date associated with that person or people, let us know that, too.