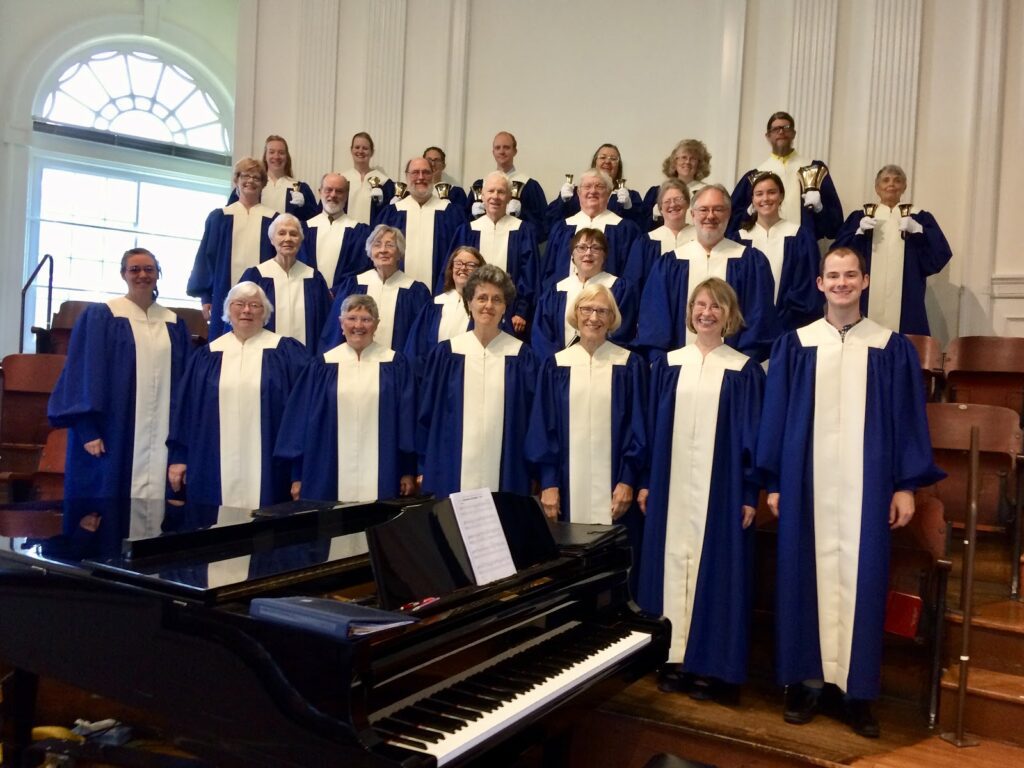 LOVE DEMANDS GREAT MUSIC!
A church, like any community, has its specialties–the things it is particularly known for. At Union Church Berea, one of those things is music. Perhaps it's partly because the church began together with a school that became the world-renowned Berea College, and still works in close partnership with that institution. Perhaps it's just because we are highly blessed with amazingly talented people who believe that love demands that they share their gifts and that music is one of the best ways of sharing love.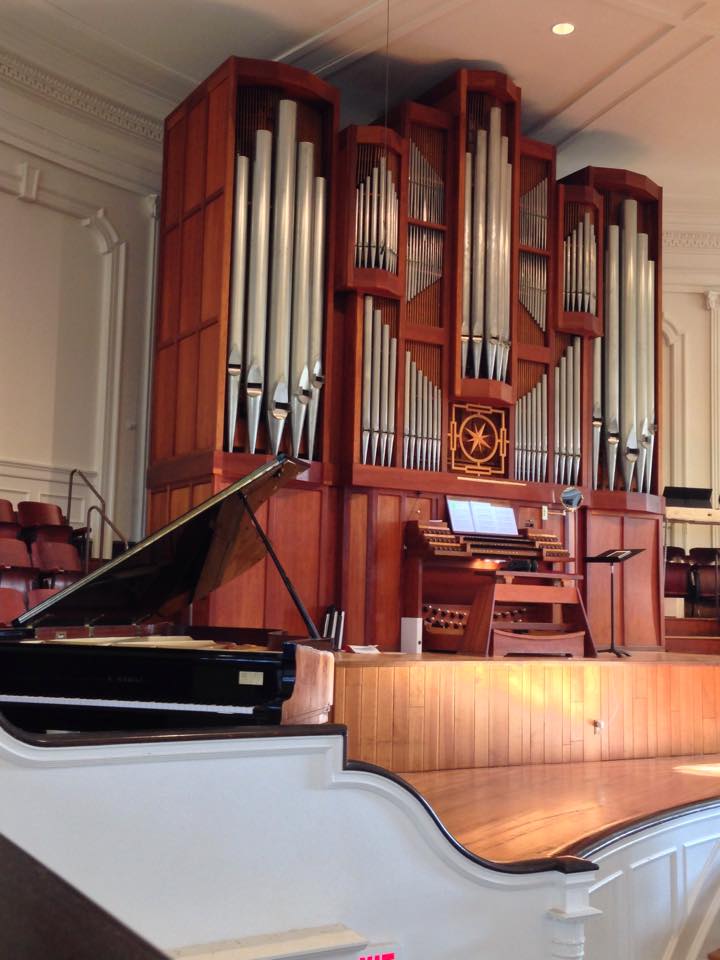 For all these reasons and more, Union Church has been known for its excellent music and eclectic taste for generations. And we mean eclectic! Union Church follows the liturgical church year and Revised Common Lectionary, so in a given church service, the music, along with everything else: the sermon, the children's moment, the sacred art, and so on, is prayerfully chosen to create a unified experience for all worshipers. Musical styles, however, vary widely: highbrow classical music, ancient and up-to-date hymns, jazz, hillbilly rock, Appalachian mountain music, Celtic harp, shape notes, and more. Union often hosts Berea College's famous Black Music Ensemble, as well, if you really want to see the old roof lifting off its rafters.
All of these different styles of music may be offered by the chancel choir, smaller groups of voices, soloists, piano, our two famous pipe organs, both purpose-built for us, the handbell choir, and any number of instruments.
There are two main ways this ministry can serve you: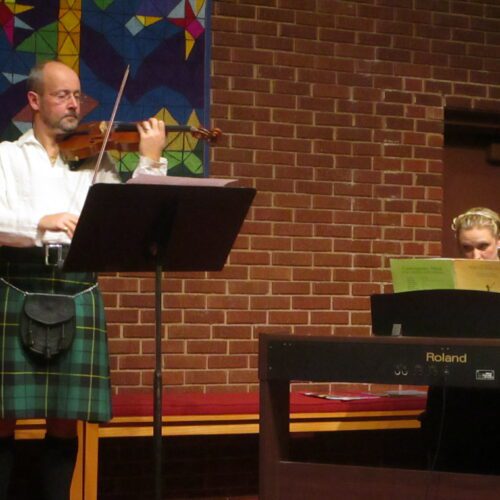 As a gift TO you. Whenever and however you attend Union Church, through virtual services or in person, you will be blessed by heart-lifting music. And just think–all our services are archived on our YouTube channel so you can watch them over and over again if you like! Share with your friends and on your own platforms, and spread the blessing around!
As a gift FROM you. You are joyfully welcome to add your talents and presence to any of the musical offerings below. You will find contact information with each, and we'd love to have you. In most cases, we'll train you, too, so give it a try!
HANDBELL ENSEMBLE REHEARSAL
6:30pm Wednesdays
ORCHESTRA REHEARSAL
5:30pm Thursdays
CHOIR REHEARSAL
6:30pm Thursdays
Musical Offerings at Union Church
At Union Church, we believe love doesn't just demand music, it demands lots of music! Like all ministries, music blesses both ways–the giver and the receiver.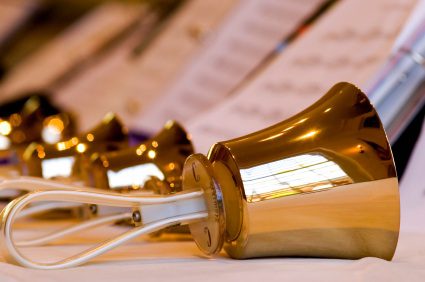 Keyboards Our Director of Music, Dr. Bernardo Scarambone oversees all music and musicians. He plays the organs and piano, but would willingly host occasional guest musicians to play any of those. We have several other gifted keyboard musicians who play from time to time, as well.
Chancel Choir Dr. Scarambone directs the choir, and if you would like to add your voice, you are welcome to contact him. You need not be highly trained or able to read music, and there are no auditions. If you can carry a tune, we would love to have you. We are almost always seeking more men and more younger voices. Rehearsals are on Wednesdays at 6:30.
Handbell Ensemble This is directed by Pearl Marshall. You do not even need to know how to hold a bell to let her know you'd like to try it. She is an excellent teacher and will train you. We often have beginner seminars during the summer, or special opportunities for beginners, even children, to ring something simple for a summer service. You'd be surprised how quickly you'll be able to play with the ensemble.
General special music If you, alone or with a group of friends, would like to sing and/or play something for one of our services, contact Bernardo and let him know what you have in mind.