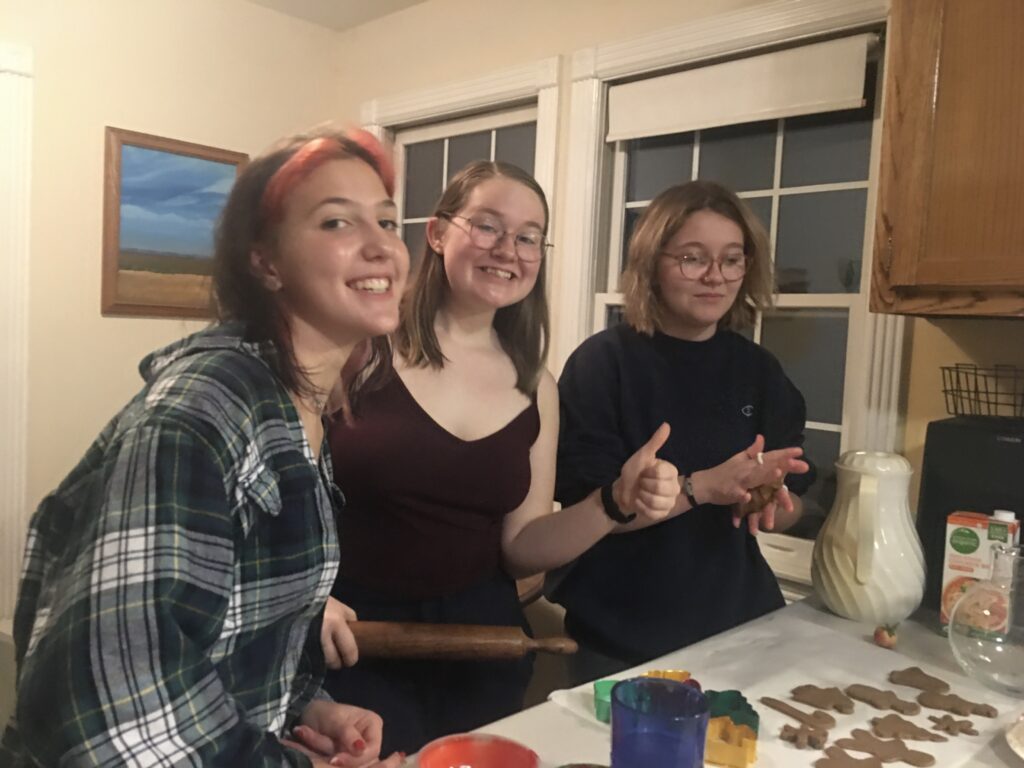 The founder of Union Church and Berea College, Rev. John G. Fee, from the beginning sought to build an integrated college and town, with black and white families integrated together, going to school and church and work together. We continue to seek out a diverse gathering of college students and young adults as part of our ministry. Indeed ALL students and young adults are welcome here.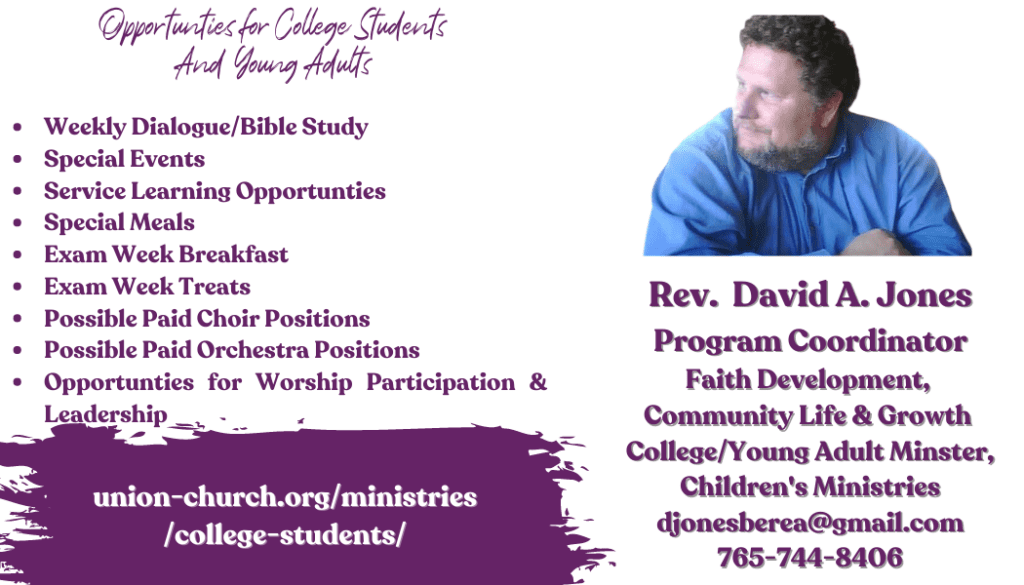 If you would like to be contacted by our College/Young Adult Minister for prayer, a listening ear, or to learn more about opportunities for participation and leadership at Union Church, Berea, Please fill out the form below and he will be in contact with you as soon as possible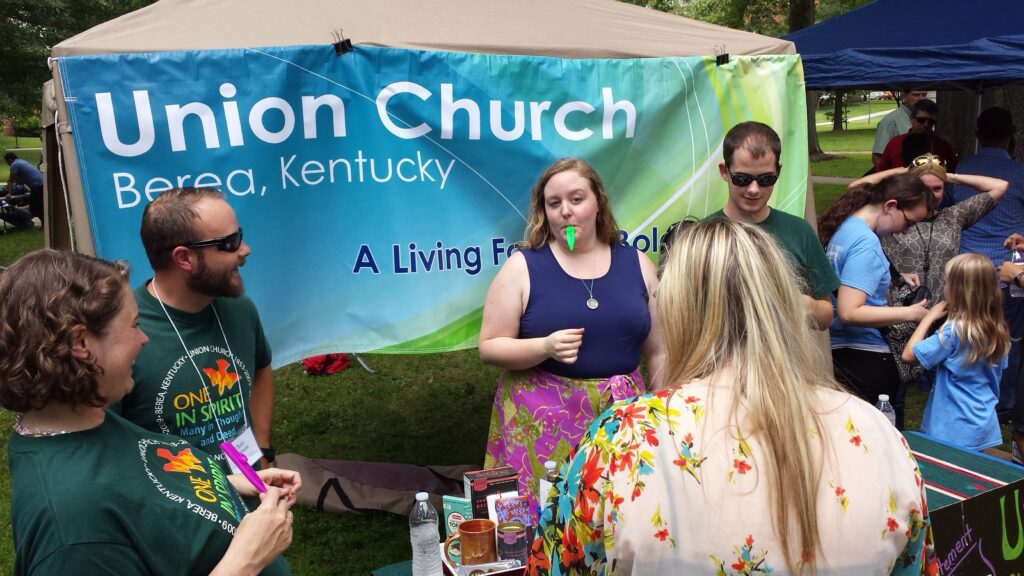 JOIN OUR THURSDAY NIGHT DIALOGUE/BIBLE STUDY AT 7PM (On Hiatus over the summer)
Short-Term Monthly Zoom Dialogue Starting Jan. 26, 2022, 6 Sessions

Join our monthly discussion group on issues related to both science and religion, their intersection and divergence. Each session will include a panel on a different theme, followed by questions and answers from all. You don't have to have a science or religion background to be a welcome member of the group. Respectful discourse and true dialogue are our goal, regardless of scientific position, religious affiliation, or a-religious leanings. Come, and let us learn together. Register below to give us an idea of how many will be participating in this Zoom dialogue.
Click Icon Below for more details on how to connect if you must dial in from out of state or country, etc.
Format of Dialogue & Zoom Connection
Each session will center around a short article or video that will be sent to all participants. The first part of our discussion will be among a panel of theologians and scientists discussing their thoughts. The class will be "eavesdropping" but then we will open the panel for questions and discussions from all gathered. Materials will be sent each month and a resource page will be set up for your reference.
Every month on the Fourth Wed, until Jun 22, 2022, 6 occurrence(s). Click date below to join by Zoom