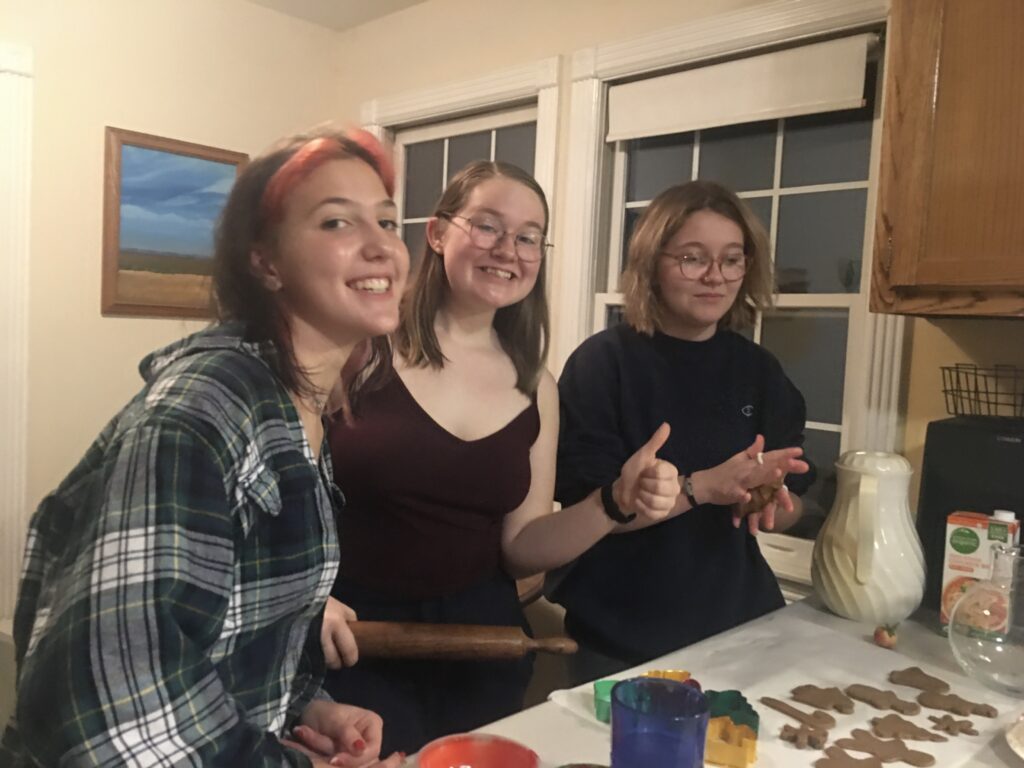 The founder of Union Church and Berea College, Rev. John G. Fee, from the beginning sought to build an integrated college and town, with black and white families integrated together, going to school and church and work together. We continue to seek out a diverse gathering of college students and young adults as part of our ministry. Indeed ALL students and young adults are welcome here.
NEW STUDENT GATHERING TO BEGIN AFTER SCHOOL STARTS!
Come by our table at
BEREA COLLEGE
God on the Quad
Sunday, August, 21
3:00pm – 4:30pm
Get a free Union Church Water Bottle and more information about our church and opportunities for service both at the church and in the region helping those who have been effected by the floods in Eastern KY.
If you are a student who needs help because you have experienced loss related to the floods in Eastern KY, or any reason you need assistance please contact Rev. David Jones at djones@union-church.org
NEW STUDENT-LED GATHERING
TO BEGIN SOON
AFTER SCHOOL STARTS IN
UNION'S COWAN CHAPEL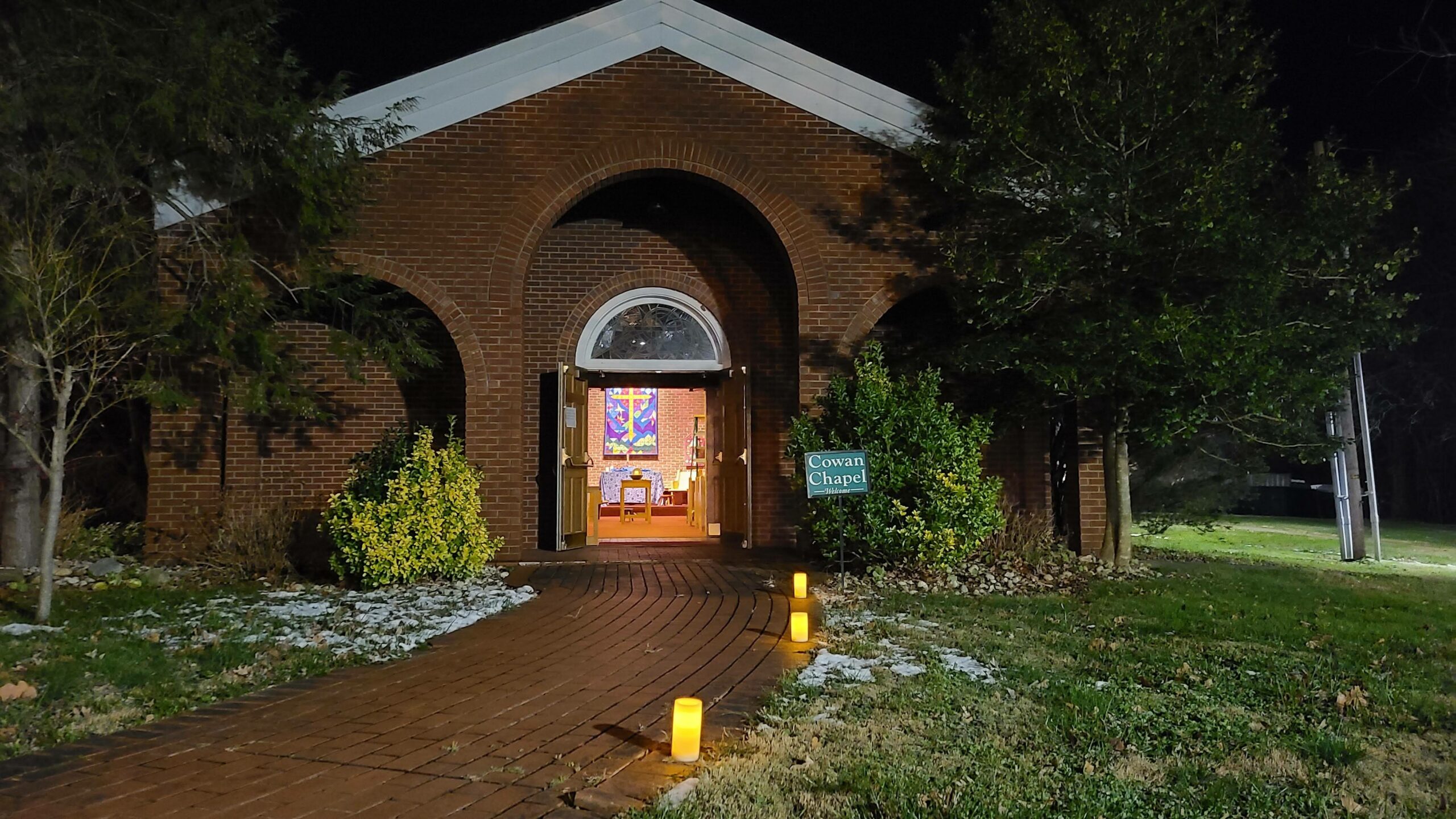 INCLUSIVE, WELCOMING, AND PROGRESSIVE
UPLIFTING MUSIC, DIALOGUE, CONVERSATION AND FOOD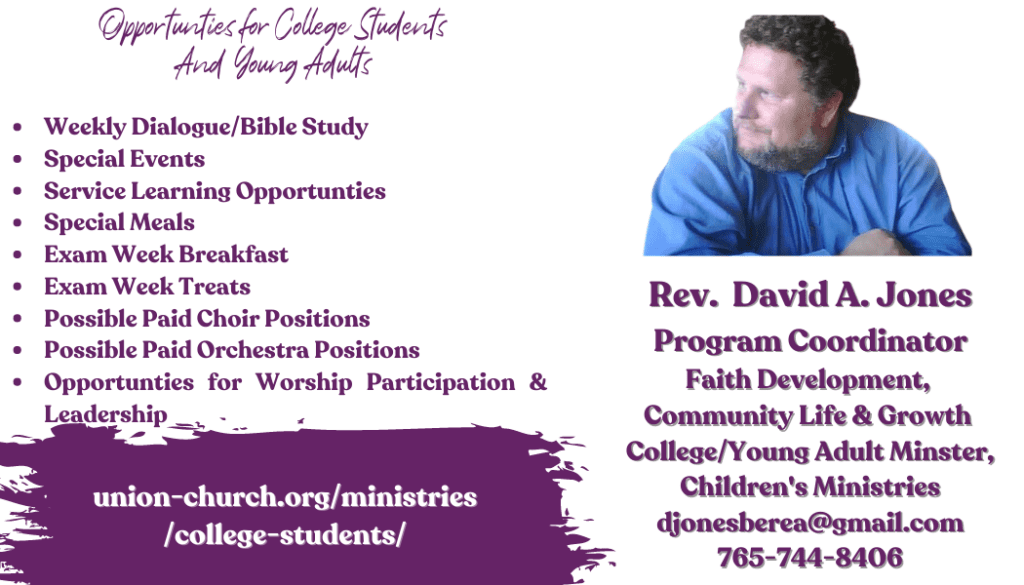 If you would like to be contacted by our College/Young Adult Minister for prayer, a listening ear, or to learn more about opportunities for participation and leadership at Union Church, Berea, Please fill out the form below and he will be in contact with you as soon as possible