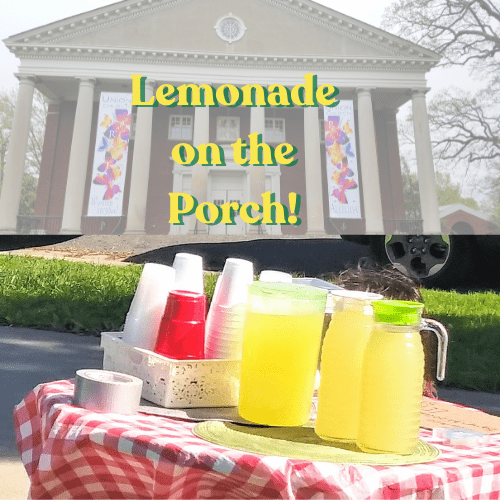 The Community Life and Growth Board is seeking volunteers to help with our Lemonade on the Porch on Sunday mornings right after the the 10:30am Worship Service during the summer months. If you can help with set up and cleanup or donating snack items like cookies, cheese and crackers, fruit, nuts, or even veggies and dip, please fill out the formbelow. You may select the date you are available to help and choose what you are able to do or provide that day to assist.We thank you for your assistance in keeping our community connected with one another.
CL&G will provide the Lemonade, Water, and other beverages as needed. May 15 (Start Day), May 22, May 29, and June 5 are already covered.
Please be at the church by 9:30am on the Sunday you choose to help. If you are bringing snacks, please have them at the church in the kitchen by 9:30am on the Sunday you are providing them.